Chris has vast expertise within the IT industry and is the founder of parent company Edge IT Holdings UK Ltd. He is a Computer Science graduate who started the company in 1989. He previously worked in the telecommunications industry for GEC-Plessey and has since successfully helped hundreds of businesses and local government organisations to develop and deploy successful IT solutions and strategies. Chris is a family man with 3 girls and in his spare time enjoys walking.
Craig is our IT Manager and support engineer. He works with clients to ensure the smooth running of their systems. He is Coventry born and bred, so he knows his way around the city as well as around IT systems.
Linda Street - Software Consultant
Linda is a computer science and mathematics graduate who has been working in software development since 1983. She has previously worked for GEC on real time control systems, and for IBM on office based reporting programs. Since joining Edge in 1991 she has taken over the lead role in redeveloping all the Local Government software, and is the main developer for the majority of software projects.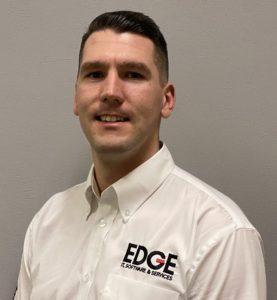 Shane joined us at the start of 2022 as our first General Manager. He is an experienced engineer and has a wealth of knowledge & experience from a wide range of industry sectors. He has joined EDGE during an exciting time of growth and will be using his experience in quality, standards and procedures to support EDGE's expansion within the local council, cemetery and crematoria and private sectors.
Roland has been working for EDGE for many years on a part time basis. He is our Product Consultant for the AdvantEDGE Finance software. Roland is a local council RFO and has also been a clerk, so has first hand experience of what is required from the software and how to support its users.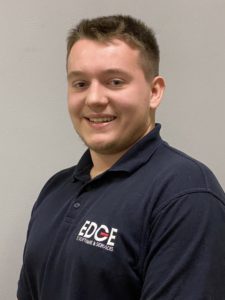 Noah is an IT support engineer and he joined the EDGE team in 2019. His focus is 1st line support for both IT and product support, and he supports the data centre. Noah's physical energy is kept topped up by competitive water polo.
Julie joined EDGE in 2020 and has 15 years of experience as a Parish Clerk with a background in IT; Julie provides first line product support to our local council customers. In her free time, Julie enjoys walks with her family and two dogs, and studying towards the MA in Public Leadership and Management.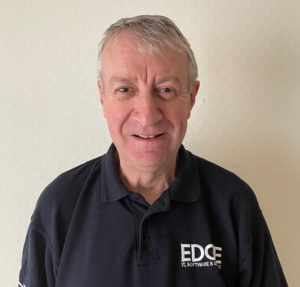 Peter joined the team in August 2021 as a Product Consultant. Peter was Bereavement Services Manager at Kirklees Council for ten years before working at Technical Services Manager at the ICCM.  Since 2008 Peter has continued working as a consultant in the cemeteries and crematoria industry through his own business, Peter Linsell Management Consultants. Working with cemeteries and crematoria since 1994, Peter has a wealth of experience in this industry.  Peter works for EDGE on a part time basis, supporting our clients in their use of the Epitaph software.
Louise Porton - Product Consultant
Louise joined EDGE i
n 2020 having previously worked as a Clerk and RFO for a Parish Council.  Prior to a career break, when Louise stayed at home to bring up her two children, she had a background in IT.  Louise provides first line product support to our local council customers.
In her spare time, Louise volunteers for the local village hall.